Introducing the Canadian Edition of the Great Controversy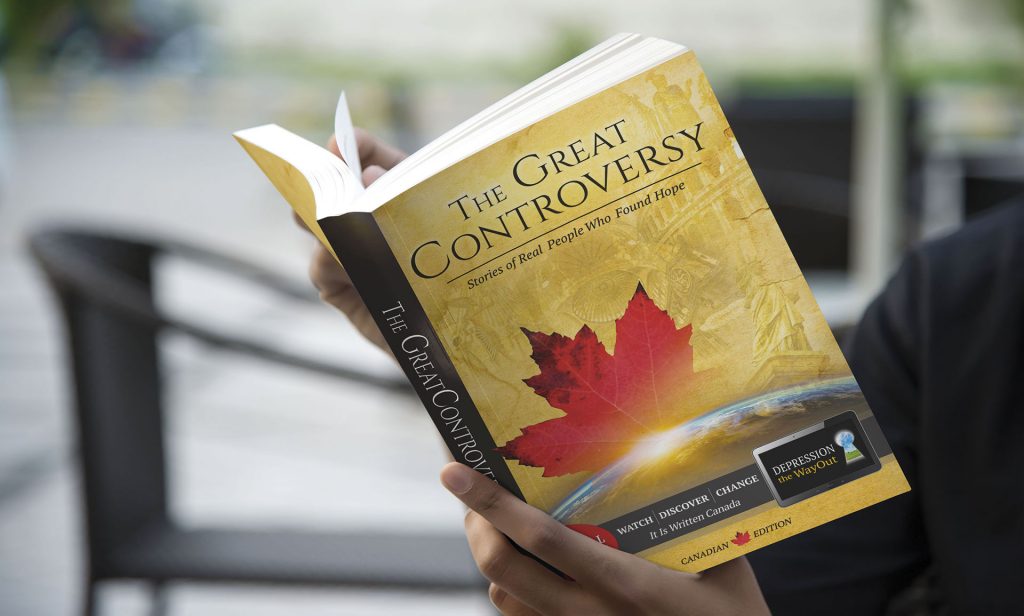 "I am more anxious to see a wide circulation for this book than for any others I have written" – E. G. White
Full Edition of The Great Controversy.
Captivating inserts linking real-life issues with chapters addressing topics such as suffering, the Sabbath, origins, spiritualism, and the judgement.
Multi-media resources from It Is Written Canada providing answers and hope for depression, addictions, stress and much more!
Free offer for Bible Studies ensures prompt follow- up from within Canada!
Perfect for handing out at your local 150 year celebrations.
SHARE SOMETHING THAT WILL CHANGE THEIR LIVES!
The 1st printing is completely sold out!
2nd Printing Expected Arrival at the Beginning of September
Reserve yours now! LIMITED QUANTITY – First Come,  First Served